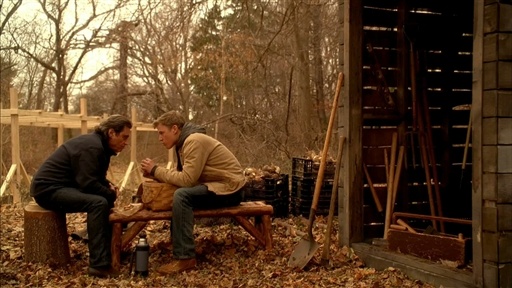 I am depressed. So so depressed. Because
Kings
was cancelled. The one good show that they put on in forever. I mean, I love my
30 Rock, Grey's
, and all the other ones, like
Samantha Who?
(cancelled) and
Brothers and Sisters
. But
Kings
was so so good. It was David and Saul. Yep, from the Bible. Only in a modern kingdom. And it was incredible. I dare you to watch it. Or, you can choose to not get depressed by getting hooked and only having like 12 episodes to watch. But you would be missing out. Promise.
And since I am not going to have a whole post just dedicated to t.v. (no,
X-Files
did not count. It was on dvd), I am going to include a movie. About me. Or my life goals. Guess what it is? Oh, that was too easy. Yes, it is
Australia
. Please don't give away the ending. I am in the middle of enjoying this epic adventure (hey, it's super long. Like 3 hours 45 minutes. For reals.) Oh Baz Lurmann, you know how to tug my heartstrings.
Also, I am very tan. I have great tan lines. I can't wait to show you.