It is days like today that make me wonder what the heck I think I am doing. It is 9 degrees out. 9! That is incredible to me! I have never felt anything so bitter in my entire life. If it keeps this up, I might just transfer to somewhere a bit warmer.
P.S. Snow is only pretty the first day it falls. For all you lucky Florida people who don't really know this, they shove it up in piles that get dirty and yucky and it is ugly. Just thought you ought to know, just so you can shove all those romantic ideals concerning snow right out of your head.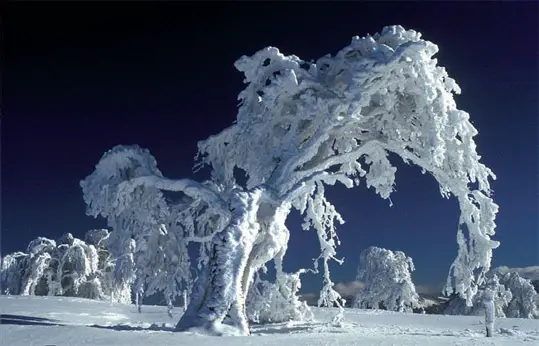 I'm going to look like this poor beech tree before the week is out. Thank you
global warming
for the pretty picture.