This week, I am going to tell you about my favorite books and who I think should play the main characters.
Today is
A Great and Terrible Beauty
by Libba Bray. My favorite part is that they really are making a movie of this one, but they are in pre-production right now. I think it's due out in 2010 and I am excited.
So, for the cast:
Gemma Doyle
Ever since I saw the movie
Perfume
, I have only imagined Rachel Hurd-Wood as Gemma. Remember
Peter Pan
? She played Wendy. I think she's perfect.

Felicity Worthington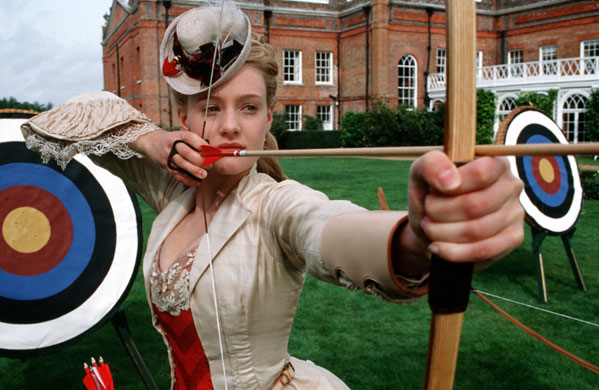 Daniel Deronda
did it for me. I saw Romola Garai in
Atonement
, but it never crossed my mind that she fit period films so well.
Pippa Cross
Emmy Rossum is perfect I think.

Ann Bradshaw
I loved Felicity Jones in
Northanger Abbey
. I think she would be lovely.